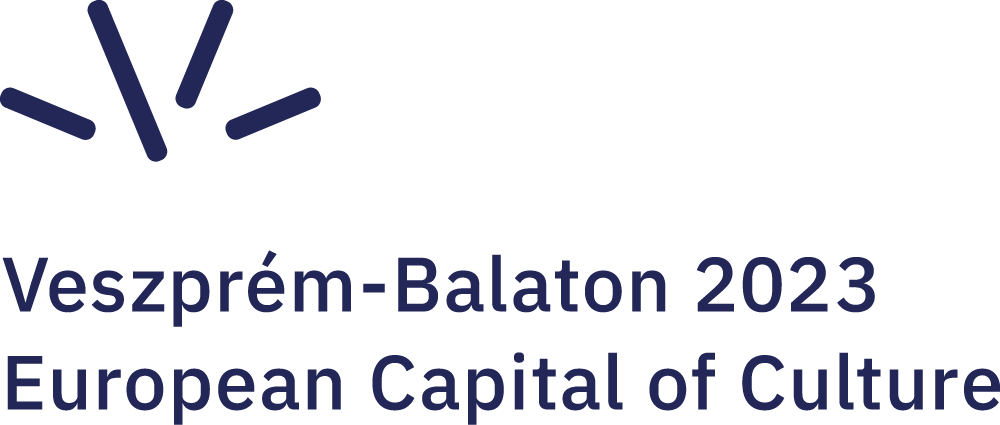 Countdown to Veszprém and Bakony-Balaton Region European Capital of Culture
100 Days Until the Handover of the European Capital of Culture 2023 Title
The Hungarian city of Veszprém, together with the Bakony-Balaton region, will soon take over the European Union's most prestigious cultural designation and become the European Capital of Culture (ECoC) for 2023.  An exciting year of cultural programmes will kick off on January 21-22.
The European Capital of Culture (ECoC) initiative is the most important programme facet of the European Union's cultural policy. The ECoC aims to bring the peoples of Europe closer together by through culture. It is important to stress that the ECoC title is not just about the many programmes that take place throughout the year, but rather about launching and strengthening long-term sustainable processes. This year offers a unique opportunity to promote the Bakony-Balaton region as a European creative and cultural centre; with Veszprém as its centre.
The cultural programmes are grouped by both cultural field such as music, theatre, art, dance, wine and gastronomy…; and clusters, which frame the main ambitions of the new cultural region. The 9 clusters - Music/City, The Busy World of Veszprém, Region/Alive, Fragile Balaton, Reflection, Bridges
Out of the Ordinary, Celebration, and Beyond – together incorporate hundreds of individual programmes, or series of programmes, that will invigorate the city and the region.  Organised by VEB 2023 and its partners, the programmes will use art and culture as a means to respond to today's serious challenges; such as bringing life and community back to our towns and cities. Other aims include support for traditional and future-shaping activities in settlements that may be on the 'road less travelled'; to raise awareness of the ecological challenges facing Lake Balaton and its catchment area; engage young people and stimulate their interest in culture through remarkable performances and presentations; and to strengthen people's connection to each other, their environment, and the culture of coexistence.
Innovative cultural investments are being made to enhance the long-term touristic and cultural attractiveness of Veszprém and the region. For example, several significant events will attract national and European attention throughout the year, while simultaneously strengthening the traditional festivals and events. 
The opening event is always the jewel in the crown of European Capital of Culture. On 21 January, Veszprém's cultural institutions will hold exhibition openings and special guided tours throughout the weekend. Gastronomic and community venues will also host diverse programmes and concerts.
The launch will culminate in a grand artistic experience in the city centre entitled 'Shine Veszprém'! The nearly one-hour production will consist of a series of successive, interlinked musical performances, dance productions, musical events, a light show and large-scale building projection. The grand show, which is expected to attract tens of thousands of people, will close with a night-long street ball.
The programmes will be held in parallel with the 200th anniversary of Ferenc Kölcsey's 'Hymn' – the poem which is the basis for the lyrics of the

Hungarian National Anthem

. As such, Veszprém will also be offering a wide range of programmes on 22 January, the Day of Hungarian Culture. The festivities will include theatre premieres and youth performances.
Come shine with Veszprém and celebrate its designation as European Capital of Culture 2023!
For constantly updated information:
Web: https://veszprembalaton2023.hu/en (English) https://veszprembalaton2023.hu/de (German) and https://helloveb.hu/
Facebook: https://www.facebook.com/VeszpremBalaton2023/
Instagram: https://www.instagram.com/veszprembalaton2023/
YouTube: https://www.youtube.com/channel/UCEXXLKVQnFKDbOlptyY5S6A/featured
Podcast: https://bit.ly/2023_spotify
Apps:
Android: https://play.google.com/store/apps/details?id=hu.ekf.app
Apple: https://apps.apple.com/hu/app/veb-2023/id1635800334?l=hu
Photos: Photos may be used freely provided the source is credited. (Photo: VEB2023 ECoC).
Photos of the launch event can be downloaded here.
Audio material: Audio recordings in Hungarian of the programme launch event can be downloaded from ProgrammeLaunch
Media information:
Mihály Müller, Chief Press Officer - VEB2023 ECoC
Tel: +36-30-551-7937 | Email: mihaly.muller@veszprembalaton2023.hu
Daniel Swartz, International Communication Manager - VEB2023 ECoC
Tel: +36-30-828-5325 |Email: daniel.swartz@veszprembalaton2023.hu